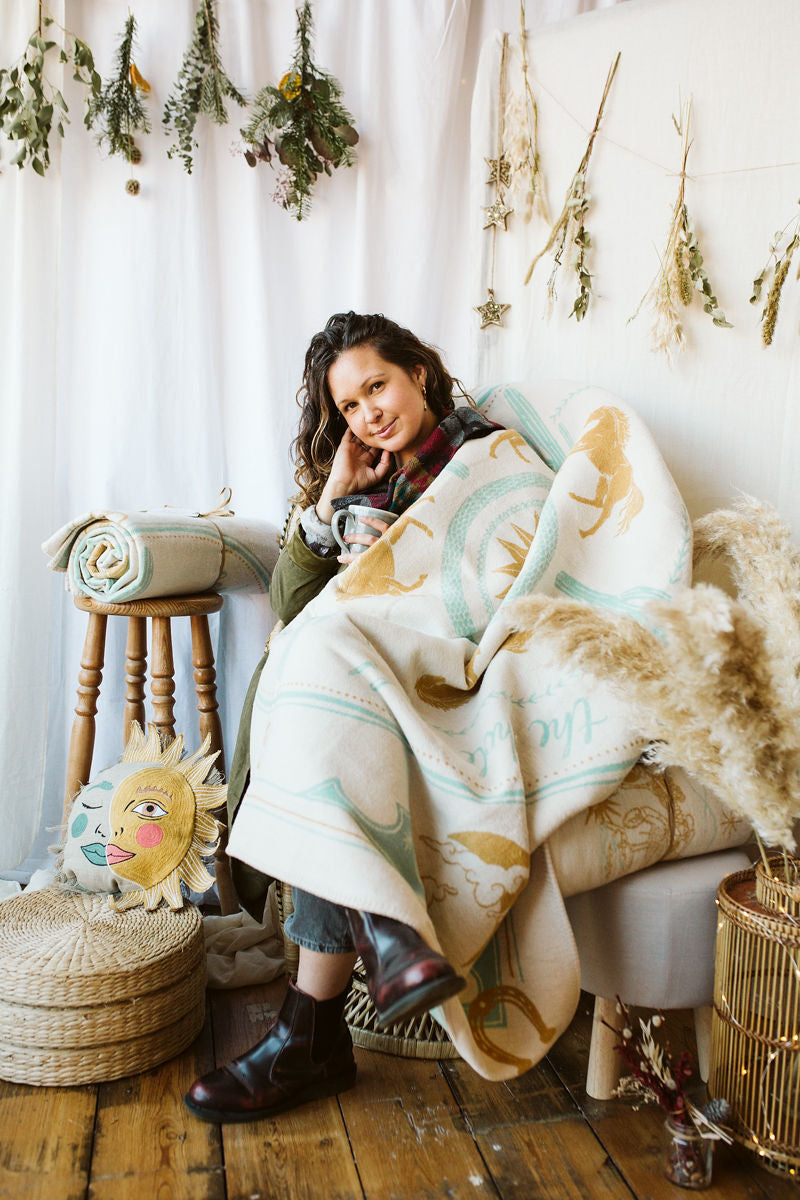 Welcome to Wandering Coast Collective!
_
I am Jennifer Christie and I am truly madly deeply in love with textiles, beautifully adorned, beaded, embroidered and illustrated textiles. I love designs that spin rich stories of magic and folklore and most of my inspiration comes from the beautiful South West of England, it's ancient coast, and beyond. 
I have always been called to textile art, for as long as I can remember. I grew up outside of London, and as a child, I deeply admired the incredible sari silks that the women from the local Indian communities would wear, draped in long lengths of brightly coloured silk, heavily adorned with zari, spangles and beads. I also come from a family of women who were self-taught dressmakers and seamstresses, so beautiful fabrics were always much admired and celebrated. Over the years I have taught myself, tapestry weaving, embroidery and beadwork and have worked as a fashion designer and freelance creative. I am now enjoying bringing my design and illustration skills together to create a unique and magical range of evocative pieces for the home in the hopes I can help you express your own creativity and magic.
𓀡𓀥𓁇 Join the community! 𓁆𓁙𓀘

Get 10% OFF your next order, plus early access to new products, exclusive offers and more!